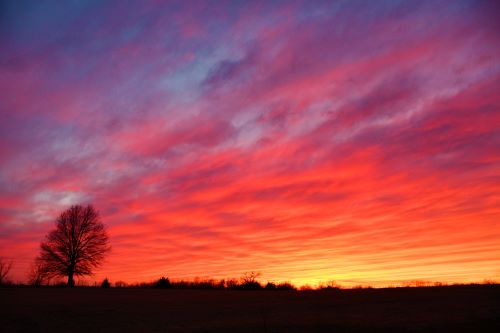 It's the twelfth night and the decorations are coming down. Its January, and looking out of the window the clouds are low and the bright winter sun is trying its hardest to shine through, but to little avail. Town centers, shops and restaurants are quieter now after the pre-Christmas rush & the post Christmas sales. Warmer days seem a little way off, but looking on the bright side the winter solstice has passed, daffodils are starting to peek through the soil and winter shrubs are coming into flower. How we all dream that spring is just around the corner.

I am pleased to be taking the decorations down. I have never been the greatest fan of Christmas. Perhaps spending a life time in the catering
industry has put me off the turkey and tinsel season. It was a time of hard work, which seemed to go on for weeks on end, culminating in near exhaustion and an intense dislike for turkey, sprouts and stuffing balls. Oh! how we Chef's dreamt of any food other than Christmas Fayre.

In contrast, New Year, I love. My friends and I usually try to rent a large party house. Somewhere where we can relax have fun and let our hair down. We always eat too much, drink too much and party too hard – It's a tradition and a tradition we try to maintain. We often have lively and meaningful discussions and one of the subjects that cropped up this year was what our dreams would be if money were no object – answers ranged from owning luxury cars, to living in London, early retirement and Paula, who would just like a daily change of sheets! My own was simple, to purchase the property where I had worked as a young man. It has always been my dream!

I loved that job and in my salad days thought I would stay forever. The Hotel was in the small Somerset village of Holford. It was called the Alfoxden
Park. A stunning Queen Anne House set in 50 Acres of parkland and overlooking its own deer park. Its claim to fame is that in 1797 it had been the home of the poet William Wordsworth and his sister Dorothy who wrote her Alfoxden Journal there. We were frequented by many American tourists who came down from Grasmere in the Lake District to follow the
Wordsworth trail and take in the tranquility of the Quantock Hills and perhaps even dreamt of owning such a place.

Our rental house for New Year was in the Cotswold village of Temple Guiting – I say house, but really a rather gorgeous Barn. New years day I cooked breakfast – a full English of course, which helped to soak up some of the excesses from the night before. We drank orange juice and coffee by the gallon and ate toast with Mary's delicious homemade Marmalade
The house is cozy and set within lovely grounds. It boasts a hot tub, swimming pool for warmer days - and a welcoming log fire for colder ones. As the rain lashed against the windows, we cleared up and prepared for our brisk walk and lunch in the nearby pub. Pools of water still lay in the fields and on the roads after earlier falls of heavy snow and recent rain. There were lots of people about, mostly dressed like professional walkers with wellies, walking boots and waterproofs and of course the family dog. We on
the other hand looked slightly out of place with our unsuitable footwear and folded umbrellas. We walked for just under the hour and felt like we had
completed a full cross-country hike. Exhausted, we reward ourselves with Ale and Wine and yet more food. The pub was packed, the food delicious
and the service spot on … A dream of a Cotswold pub.
It was the last night in our large rental house and talk turned to where our next holiday might be. My earlier mention of the Lake District seemed to sway the room and Vivian soon started looking at our current agent's list of large houses to rent. We all voted on one called Hillside House. It is another dream house with many Wow factors.
Yanwath Village, close to the market town of Penrith is where the house is situated. It seems to offer everything - from an indoor pool, hot tub, jacuzzi
and gym to a BBQ. and outdoor seating area. Ullswater Lake is just 15 minutes away and was where Donald Campbell set the world water speed
record. It is the second largest lake in the area. There seems be so much to do, from Kayaking, Canoeing, and Sailing as well as the chance to walk the
Hallin Fell and other such areas. There are Steamer rides to Pooley Bridge - loads of cafes, tearooms and pubs as well as a handful of high-end restaurants. I have agreed to cook a special meal on one of the evenings and my thoughts turn to that. I want a lovely simple summer meal and have decided on a traditional prawn cocktail with marie rose sauce and soda bread. For the main course - chicken savoyarde with a dressed salad and minted new potatoes and for pudding a lemon posset with fresh raspberries
and shortbread and maybe some local cheeses from the Cartmel Cheese Company, who will deliver (01539 534307).

A dream meal, in a dream house – just what dreams are made of.

Recipes:
Chicken Savoyarde
You can use whole Chicken or Chicken Supremes for this recipe. If using supreme's - wrap the chicken in unsmoked streaky bacon. Roast with butter,
seasoning and a little fresh tarragon for the required time.
The sauce can be made in advance and reheated;
Melt 4oz butter and add 3 tbs of plain flour - cook to make a roux. When smooth add ½ pint of fresh chicken stock, when smooth add - bit by bit 1
pint of double cream until fully amalgamated. Add 3 tsp of Dijon mustard, 2 tsp of chopped fresh tarragon, 4 tbs of grated Gruyere cheese and seasoning
to taste. Cook on a low heat for 5 minutes stirring occasionally. The sauce should be the consistency of thick cream - if too thick add a little more stock.

To serve: slice chicken and pour sauce either over or around it

Lemon Posset: Makes 9 ramekins – you can quarter or double the recipe for more or less.
Place 1.5 pints of double cream into a saucepan, add 9oz of castor sugar and stir. Place 3 large lemons in the microwave for 2 mins. Cut lemons and juice
them– remove any pips. Heat the cream and sugar whilst stirring continually. When it starts to boil and raise up the pan add the juice allow it to rise up again and remove from heat. Transfer into a pouring jug and fill the ramekins. Allow too fully cool. Cover and fridge. Serve topped with raspberries and a shortbread biscuit. - This needs to be made the day before eating
Tsp = teaspoon
Tbs = tablespoon
Want to visit one these beautiful locations across England and Wales? The Wow House Company are here to help. Our selection of large houses to rent provides the perfect spot to enjoy a break with family and friends and explore England and Wales.
Y
ou can choose a property that sleeps from 5 up to 40 people and most come with that added Wow Factor such as hot tubs, swimming pools and games rooms – not to mention beautiful gardens and some amazing views. Please contact our team on info@thewowhousecompany.co.uk and we'll get back to you.