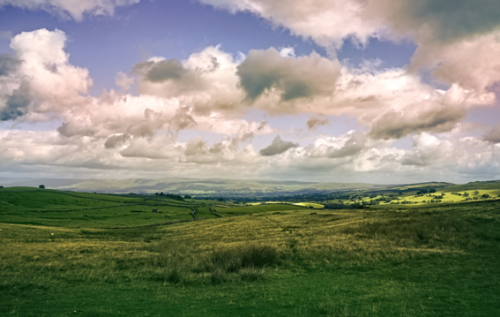 Despite my wife providing the backbone to our relationship for the last thirty years, it was actually I who suggested something big for our thirtieth wedding anniversary.
We were in the kitchen of our modest abode in East Sussex about two years ago when my wife pondered fleetingly what we might get up to when the big number was hit.
My first thoughts turned to the year before, when we spent our anniversary eating an Indian takeaway out of Tupperware.
Our tradition during most big occasions, such as birthdays or anniversaries, is driving to a place called the Rose Of Bengal in Crowborough, which is one of the best Indian restaurants in close proximity to us.
Here, we would have an array of curries, bhajis, naans, champagne, and Indian beers and then fall into a taxi to take us home. It's nothing big or romantic, but it's become a sort of tradition. Something that works and feels special to us.
The year before, however, we were at the height of the blasted pandemic. We spent our anniversary going to the restaurant, getting takeout, sitting in the car and then eating it precariously out of the tub, just to feel like we were still "going out" to do something special. Not the most romantic of evenings.Well, when my wife mentioned it, I decided that I had to do something to make up for that.

I pitched the idea of getting the family together and going away to a big house to rent. That idea then grew and blossomed, eventually taking us to a place called Silverwood House in Cumbria.


Glimpsing Silverwood House
It was a good thing that my wife – like every wife in the country – mentioned our anniversary about 360 days ahead of time.
If it was me, I would only have started thinking about what we should do about 2 hours before the clock hit midnight. And suffice it to say, there would have been no spaces left in the Silverwood House to book because this place is popular. Very popular. And for good reason.
The first glimpse we got of our own party house to rent was whilst driving past the Castle Carrock reservoir in our old, beloved hatchback. The house looked like something out of those glorious period-piece pictures. It rose from behind the trees like a plant of stone, growing and unfolding beneath the roaring sun until it sparkled.
Our family – including three boys, two sets of parents, my brother and her brother – were set to arrive a few hours later, so, in the beginning, it was just myself and my wife. We stared up at this mammoth of a building, feeling ever so slightly small.
Remember, we were used to a tiny restaurant in Crowborough, dishes of our favourite curry, perhaps a third naan if we were feeling extravagant. This was another world. We felt almost like imposters, or at least, I know that I did.
In the wraps of my mind, I wondered if we'd made the right choice, and a part of me wanted to run back into the car, travel to a nearby Indian takeout and eat a Tupperware of Vindaloo just to feel normal again. Thankfully, I didn't.

Stepping Inside Silverwood House
We both stepped inside and any thought that this was the wrong decision disappeared almost as soon as it had come.
The place was amazing, as we expected from a large house to rent in the country, but more importantly, it was homely. It had a kitchen like every other house did. It had a lounge, complete with books to read, posters on the wall, and snuggly cushions to cosy into. The bedrooms were quaint, often understated, and warm. And the living spaces simply felt like we had been living in them for several years.
The whole place felt like it was made for royalty and yet was for everyone. It welcomed us inside like we were familiar faces, and by the time we had flicked the kettle on, it felt like we had just arrived at a second home that we had known for decades.

That First Night
That first night was a big one. Our sons arrived first, and they decided it was a wise idea to bring enough beers for a banquet. I think, in our head, we were simply going to sit down, have a special dinner, have a few drinks, and then tot off to bed, like any other of our wedding anniversaries. But peace was never an option.
Our boys are all in their twenties, and as soon as they saw the grounds, the games room, the pool table and the jacuzzi, they popped open the first set of beers and set to work.
We played a spot of cricket first, utilising the gorgeous 3 acres of fenced gardens to create our own little pitch, and then we made our way inside for a pool tournament.
At that point, the rest of the family arrived, and the missus decided it was a good idea to step away from the pool table – and my ten-year-old self – and actually host the evening.

Into The Early Hours
I stood around with everyone for a couple of hours, drinking champagne and generally being a responsible, fifty-two-year-old grown-up. But then I saw the boys making their way into the games room, and admirably, I left everyone else and decided to accompany them.
The rest of the evening was spent playing more pool, watching movies, relaxing in the jacuzzi and then wandering up to bed at 2 in the morning.
If you're wondering where my wife was during all of this, the rest of them had joined us by 9 o'clock and pretty soon, she was whooping all of our bums at the pool like she was a regenerated Ronnie O Sullivan – I blame the beers.

Special But Familiar
The rest of the week was simply stunning, of course. We wandered around the grounds of the house, explored every inch of its crevices, and then moved on to the rest of Cumbria.
In a way, it felt like we had stepped into another world. The hills stretched out in front of us, as far as the eye could see, and part of me wanted to explore every inch of them too.
But we only had a week, and – as ever with these things – that week flew by as fast as an hour. Everything we got up to, including clay-pigeon shooting, hiking, pub crawling, gaming, and jacuzzi-ing. It all flew by in a moment.
We did, however, find the time to visit one of the local Indian restaurants on the day of our anniversary itself. Old habits never die, but at least we weren't eating out of Tupperware tubs this time!
Want to visit one of these beautiful locations across England and Wales? The Wow House Company are here to help. Our selection of large houses to rent provides the perfect spot to enjoy a break with family and friends and explore England and Wales.
Y
ou can choose a property that sleeps from 5 up to 40 people and most come with that added Wow Factor such as hot tubs, swimming pools and games rooms – not to mention beautiful gardens and some amazing views. Please contact our team on info@thewowhousecompany.co.uk and we'll get back to you.